Description: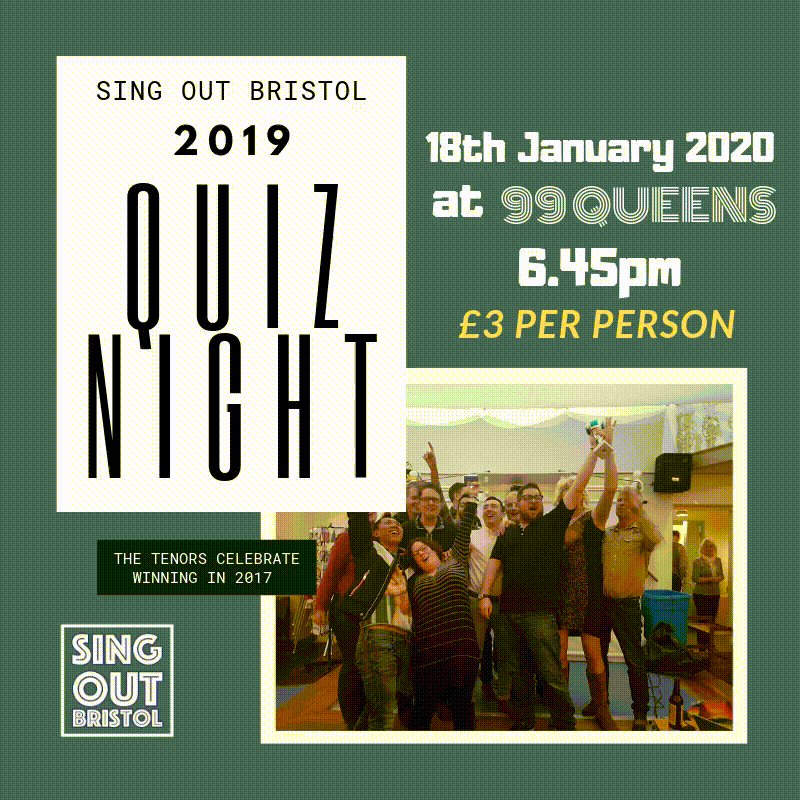 Our annual (ish) quiz night is back.

If you're new to choir, you may not be aware we've held 5 quiz nights since 2012, Our last quiz was in 2017. We skipped 2018 and this one has been pushed back from November, so is technically 2019's (we'll try to hold another one at the end of 2020).

Each of our choir sections compete on the night for the Sing Out Bristol Quiz Trophy. It's very competitive and the reputation of your section is at stake. The trophy has been won by each section, with the tenors holding the distinction of winning it twice, and they are the current holders.

This year, however, as well as the four choir sections competing against each other, we're also inviting our audience members to come along in teams to compete. So who will win the trophy? Will it be the Tenors again, or one of the other sections... or will our audience members steal the trophy?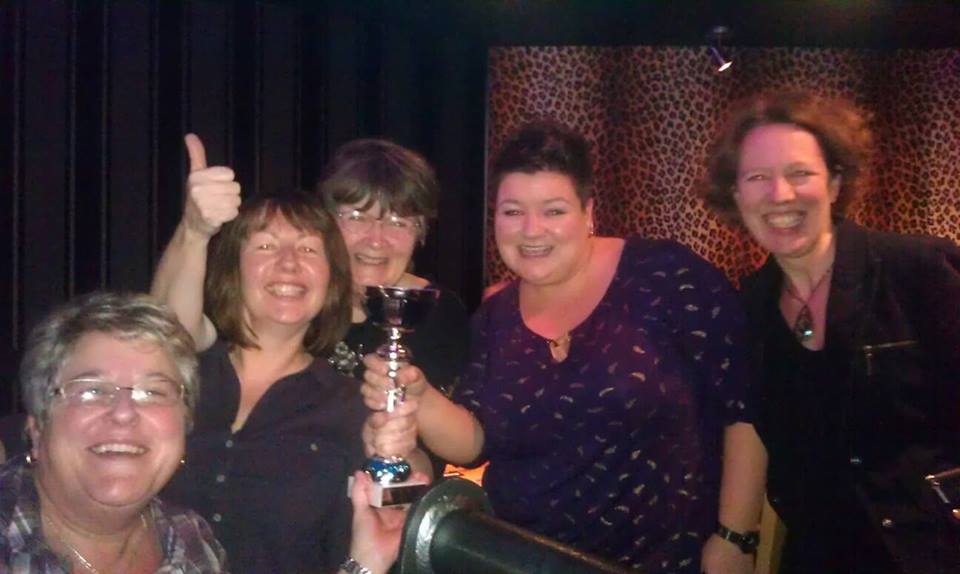 The Sopranos were victorious in 2013

The emphasis is on fun and having a good night with choir friends. The quiz will have a theme, which will be revealed on the night.
£3 entry per person.
No limit to the number of teams per section and cash prizes will be awarded to the top 3 teams.
Quiz starts at 6.45pm and will finish by 10pm.

About the venue
In previous years,we've held the quiz in the Queenshilling and Zion Community Centre, but this time around we're hosting it in 99 Queens,where we held the September Social. This venue is fully accessible and is gay owned,as well as being a supporter of the choir, taking an advert in our Icons Concert programme.

Spaces are limited, so please update your availability asap..