A Step In The Right Direction?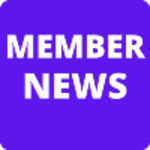 | | |
| --- | --- |
| Type of post: | Choir news item |
| Sub-type: | No sub-type |
| Posted By: | Dave Johnson |
| Status: | Current |
| Date Posted: | Wed, 21 Jul 2021 |
From time to time we receive stories from our members that we feel are worth sharing with our other members and followers. Here's one such example from Roland in the Bass section:

"I recently visited my local branch of Travis Perkins to buy some slabs and noticed that the Yard operatives all wore heavy dirty work boots but with Rainbow laces in.
I commented on the laces and was told that a training officer had recently visited to advise them on LGBTQ+ people in the community and how to extend the Company Policy of inclusivity and not to be judgemental or to discriminate against them. They were also given a forum where they could talk to people from the LGBTQ community and find out how difficult life had been or is for some of them coming out or staying in the closet.
When I went to pay I noticed the screen savers on the Monitors had a list of instructions to help and remind staff how to be aware of, react , and welcome LGBTQ+ customers.
They had all been given a pair of rainbow laces as well and thought they were all very brave to wear them lol
I rang the manager later and was informed that this training was being carried out throughout all branches of Travis Perkins together with all subsidiary Companies within the group.

A start from a progressive company.

So if any one needs building materials you can got to Travis Perkins and wear your Rainbow laces.

Roland"