Our look back over previous years continues as we leave behind concert season and move into July's Pride season. For this week, we take you back three years to what was, at the time the biggest Pride event ever held in Bristol and it still remains the largest audience we have ever performed in front of, thanks mainly to the delayed start, allowing more people to get into the amphitheatre area.

We started the day by marching and singing in the Pride Parade from Castle Park circumnavigating Broadmead Shopping Centre and meandering down towards the Harbourside to Millennium Square for a fabulous sunny day of Pride celebrations.

This was the 9th consecutive year, we had opened Bristol Pride.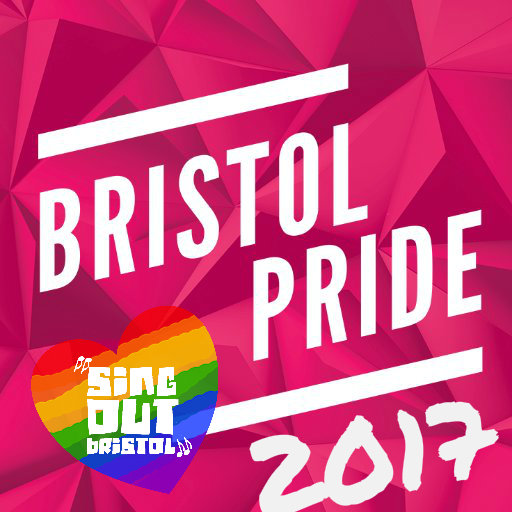 This was far and away, the biggest Pride event held in Bristol, to date, with approximately 35,000 people attending at some point during the day. At the time of our performance (around 1pm), the organisers reported that around 8,000 people were on the site. Although not all of them would have been watching us, it's safe to say that this was our biggest audience to date.

We performed a number of songs from our last concert, Fifty Shades of Gay, as well as a couple of additional songs, just for Pride. Our MD, Rónán cites this day as his favourite Pride, when after having had his back to the audience during our performance, he turned to wave at the crowd and was shocked to see thousands of faces staring back at him. A moment captured in this iconic photo:



Music Director & Conductor: Rónán de Búrca.


Parade:
If Everybody Looked The Same
Let The River Run
Sweet Inspiration
Stage:
Billy Brown
Briefcase Full Of Blues Medley
Colour My World
I Will Survive/Survivor
Nights In White Satin
One Day Like This
Something Inside So Strong

Final Rehearsal - Something Inside So Strong (July 4th 2017)
I Will Survive/Survivor (courtesy of Heather Wilson on Facebook)


Slideshows


Click the image below to view the full gallery from the day