Description:
We returned to the Anson Rooms for our summer concert, this time with our first guest choir, The Stepford Singers.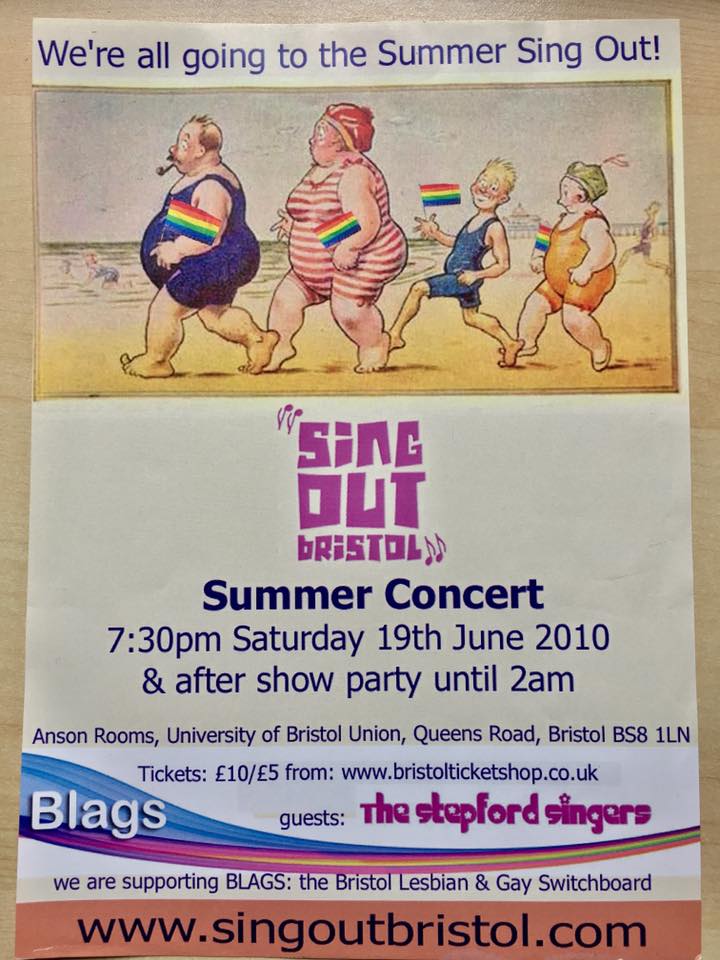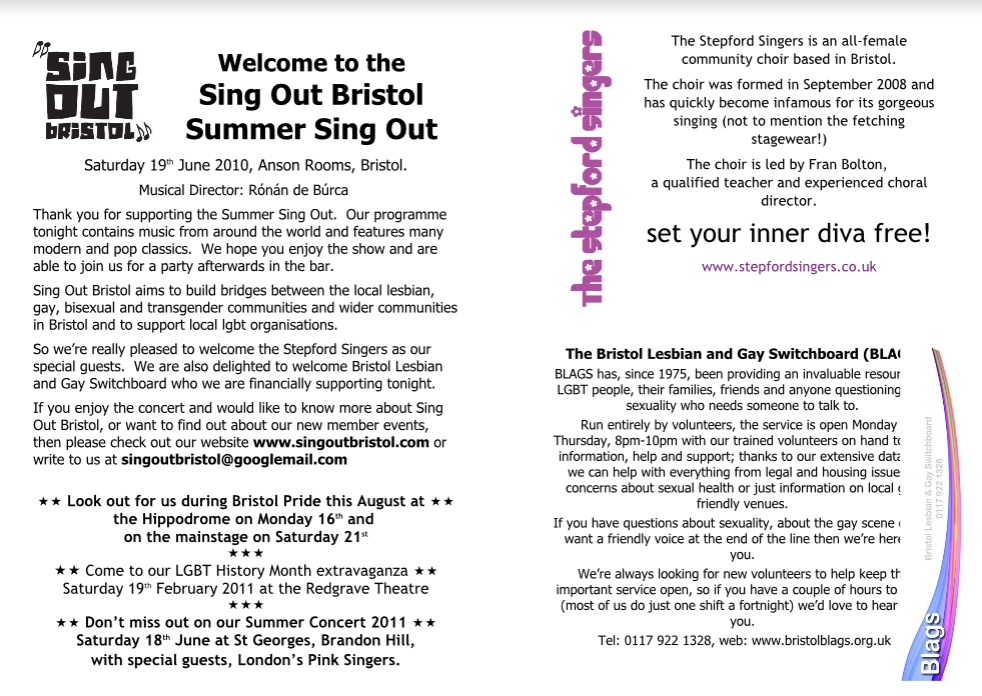 A memorable performance of West Side Story persuaded at least one audience member that she definitely wanted to be part of Sing Out Bristol. She joined at the next new members evening and Dee is still a valued member of the choir to this day.




Westside Story Medley
Iqude
Beautiful
The Lion Sleeps Tonight
Gabriel's Oboe
Java Jive
Angel
Bohemian Rhapsody
Hallelujah
Ain't No Mountain High Enough
Lean on Me
Dancing in the Street
Shine





We're still trying to track down images and sounds from this concert, but here's a recording of Angel from the evening, courtesy of Conrad on YouTube.