Venue:
If you are intending to take part in this, or any future session on Zoom, we recommend you use a laptop/PC/Mac or tablet.

You can use a smartphone, but the interface is limited which does reduce the overall experience.

If you have one, please try to use a headset, with microphone or just normal headphones. We found this really helps reduce background noise and echo, and improves the overall experience for participants.

Connect using the link https://zoom.us/j/2266255828
If you experience any problems, the Meeting ID is: 226 625 5828
PASSWORD IS 961190

Once everyone is connected, we will run through some of the features of the platform that you are able to control yourself and explain how the session will run.

Remember the 'etiquette' you need to adopt for online conferences of this type:
Stay on 'mute' unless you need to ask a question or say something important - there is a virtual method of putting your hand up, so the organiser can see you want to say something
This may seem obvious but please remember that everyone else can see you, so please dress appropriately and be aware of your body language during the session (especially what you may do with your hands)
Please try to avoid having 'off-screen' conversations with other people in your room, especially if you are un-muted, as we'll all hear every word!
As with general social etiquette, please don't interrupt or talk over someone else.
Description: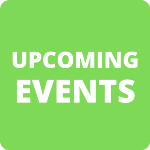 The annual quiz night is back... sort of!
Following 2019's quiz night, which actually took place in January of this year, we were hoping to return to 99 Queens and a regular November event but as with everything this year, that idea disappeared very quickly.

Now that we're all in lockdown however, we thought it might be a good idea to go ahead online. So, if there's enough interest, the SIng Out Bristol Quiz Trophy is once again up for grabs.





Each section has won the trophy at least once and after we foolishly let them enter a team in January, so have our audience. Now's your chance to reclaim the trophy for your section.

The event is completely free and will take place on our normal Zoom channel. You'll need a device to log into Zoom and a separate device (eg smartphone or tablet) to act as a buzzer. Don't worry if you don't have both, you can still enjoy most of the quiz.

This event will also feature the first play to choir members of our latest lockdown video #BeTheChange. It even forms part of the quiz.

Thanks and see you on the 7.30pm