Here's another event that we missed first time around - 12 years ago this week, we attended our first Various Voices event in London.

Various Voices 09 | May 3rd 2009 | South Bank Centre, London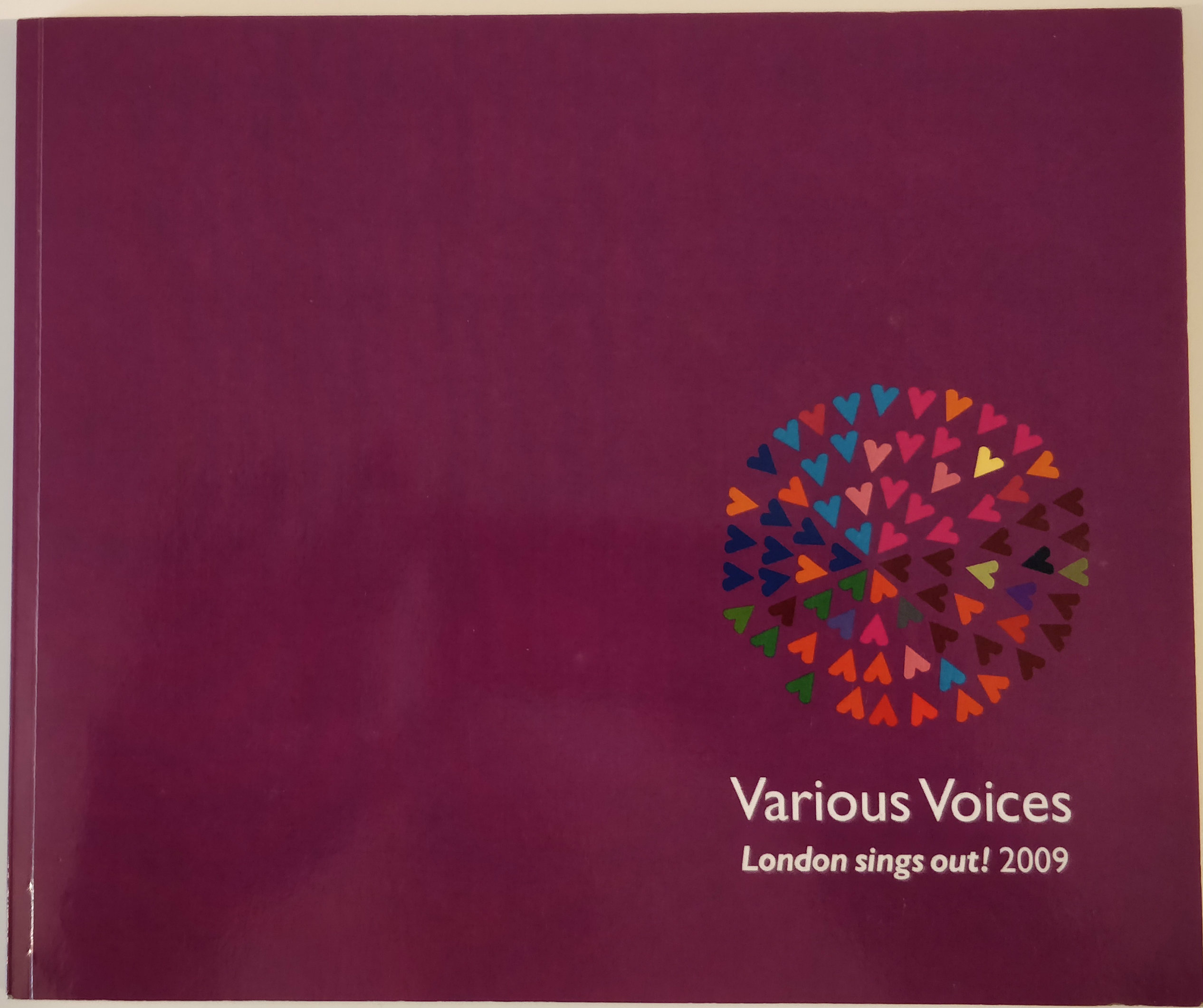 This was our first Various Voices (a worldwide festival for LGBT choirs, now held every four years). 22 of us headed to London for the weekend to join numerous other choirs from across Europe. The performances all took place at Royal Festival Hall in the Southbank Centre and the festival was opened by Sandy Toksvig and Lesley Garrett (the latter with whom we shared a warm-up session).

Although we were there for the whole weekend, this event focuses on our performance on the Sunday.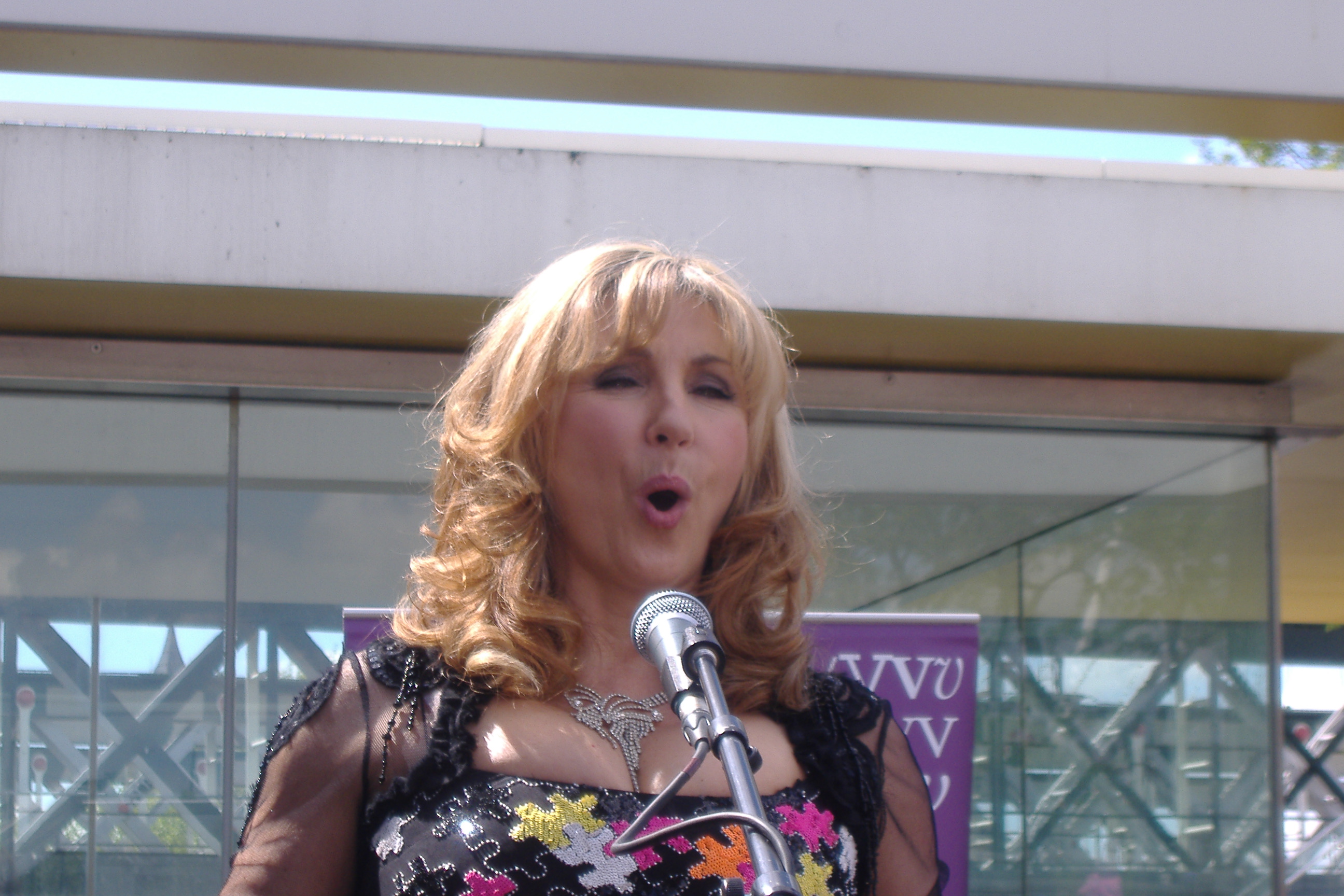 Lesley Garrett

We performed last in the Sunday lunchtime set, after the ARCU from France and one of the world's oldest LGBT choirs Homokoor "Onder Anderen" from the Netherlands.




Amen Siakdumisa
Dream a Little Dream
Locus Iste
Adiemus
Barbara Ann
Dog Dog
I Feel Like Going On
Mayenziwe
Tragedy
Over the Rainbow
Rhythm of Life





Taking part in the festival was a turning point in that we bonded as never before and came back feeling the choir was like a family. Unlike Dublin 2014 which was on a university campus, this took place in the South Bank Centre. Those venues not being used for the festival, along with all the cafes and restaurants, were open to the general public. This meant that I was able to socialise with friends and family during the weekend and still partake fully in the events. It was my sister's birthday and she celebrated by coming to our concert and going for a meal afterwards with 7 other family members. It also meant that we were mingling with the general public but it was still an LGBT-friendly space so they had to behave!

Our set was our first experience of performing outside Bristol and went well. Some of us also sang in the chorus in a performance of "Carmina Burana" in the Festival Hall on the final night. We rehearsed it from scratch during the festival weekend and was a real confidence-booster. It made us realise we could afford to be more ambitious.

Well-known TV style guru Gok Wan saw our performance and our then MD seemed to enjoy the subsequent 'attention'.
Nick Gill (Bass)

We (very few in number compared to now!) went to Various Voices in London in May 2009 like little country mice heading to the big city for the first time. We hadn't been in existence for very long and didn't really know what to expect. I was still the accompanist for the choir and Max Wellingham was conducting. I don't remember the exact details but according to the running order of our set we sang 11 songs, and the choir was instructed to put their folders down on the stage after the first 5. Can you imagine us having folders on stage now?!

The main thing I remember and took away from the weekend was the buzz of excitement and pure joy at being part of such a huge gathering of like-minded people. We attended as many workshops, performances and social events as we could, and having gone to the event full of trepidation we came back buzzing with ideas and plans for how we could push Sing Out Bristol way outside its comfort zone (even to the point of introducing moves that were more complicated than the odd finger-click). It was hugely helpful to see how so many other choirs had started out just like us and had gone through all the same highs and lows, giving us the confidence and push we needed to kicks-tart us into what has become the amazing institution that Sing Out Bristol is, and of which we're all so justly proud.
Rónán de Búrca (Accompanist in 2009)




Thanks to Suzanne Doyle for loaning copies of the programme and photo book (published after the event).
CLICK ON ANY IMAGE TO SEE THE FULL SIZE GALLERY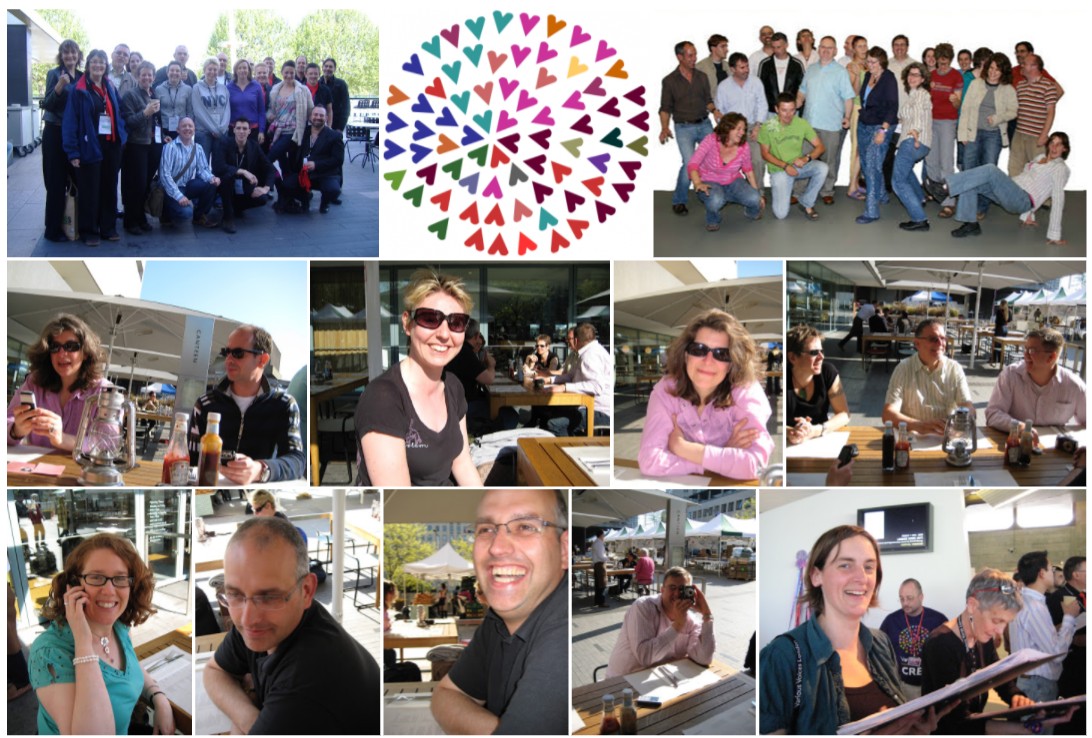 Just one video, a dodgy phone recording of an interesting rehearsal!