Good evening and welcome to Tune-In, the magazine for followers and members of Sing Out Bristol
It's been another difficult year and we hope you are all safe and well and enjoying the festive period.
In normal times (remember them?) we would bring you four editions of our e-magazine, Tune-In during the year.

Last year, because of COVID restrictions, we only managed one - an end of year review special and this year is the same, unfortunately. Who knows, next year may be different. We certainly hope so and this edition of the magazine is very optiimistic with some exciting news contained within.

So here's our one-off update for this year, looking back over the previous 12 months and bringing non-members up to speed with everything we've done in 2021.

Whatever you're doing this evening, stay safe and have a great evening.

Happy New Year from everyone at Sing Out Bristol.

Tune-In 2021: End Of Year Review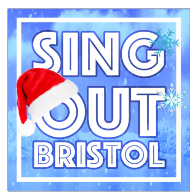 | | |
| --- | --- |
| Type of post: | Choir news item |
| Sub-type: | No sub-type |
| Posted By: | Dave Johnson |
| Status: | Current |
| Date Posted: | Fri, 31 Dec 2021 |
Here's the latest edition of our e-magazine, Tune-In containing news and articles and our annual review of the year.

You can view here or download using the link below if you prefer.

This edition contains more embedded videos than normal, so we've experimented with the format to allow the videos to be played without leaving this page. Unfortunately, this means it's not suitable for viewing on a mobile phone, but should work fine on a tablet or laptop. You may need to allow time for the file to load and you may be asked if you want to allow external media to be shown. Please click yes to enable the embedded YouTube videos to display.



For those who prefer the traditional magazine view, (the videos and other links aren't available)...

| | |
| --- | --- |
| For more information, see: | https://1drv.ms/p/s!Ajiy3Cs2NEHcgSfI7dK1djybQWu_?e=TOuie5 |
---